The Ultimate Blog Party is a yearly event put on by the fabulous ladies at 5 Minutes For Mom and it's all about meeting people and getting your blog noticed. Since I just recently re-wrote my About Me page, I am going to point you all there, and leave you with a short and sweet post.
I'm Lolli and I like candy….So much so that I gave all of my kids candy nicknames and designed my blog around a candy theme. I also like to take pictures. A lot. In addition to parenting stories, advice, and funnies, you can also count on me for plenty of family-friendly giveaways.
I host a meme every Friday called Give Me Your Best Shot. Every Friday, I give my blogging friends the chance to show off their favorite photo from the week. It doesn't have to be a work of art–It's just a fun time to link up and see what has been happening in our lives. Join me and the Linky this weekend and give me your best shot!
Starting January 2010, my friend, Manic Mother and I have teamed up to provide photography tutorials and challenges. Check out Bloggography every Tuesday!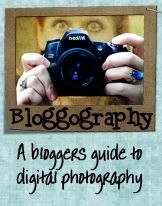 I love new followers, subscribers, stalkers, commenters, and tweeps (I'm @1momof5 on twitter)
You can also find me on Facebook:
My personal page: http://www.facebook.com/lolli.betterinbulk
My Better in Bulk fan page: http://www.facebook.com/pages/Better-in-Bulk/
Better in Bulk on NetworkedBlogs: http://apps.facebook.com/blognetworks/blog/better_in_bulk/
Yeah, I'm kind of everywhere. Let's PARTY.
By the way, did you know that there are prizes involved in the UBP10??
Here's a peak at a few of my favorites (what I really, really want is an Amazon gift card to go towards my new iTouch. I'm so close!!):
1- USC 8 – $55 E-Gift Card for Amazon.com Gift code will be emailed to the winner and can be used for purchases from Amazon.com.
Provided by: Kelly's Lucky You
Or any of these: USC 35, 31, USC 17 , 11, USC 3, USC 15 , 95,  104
© 2010, Food Fun Family. All rights reserved.