I cook up a MEAN holiday dinner. Ask my sister (the only one who lives on the East Coast, that is) and all of my brothers in law. I know how to set out a delicious smelling and delicious tasting spread.
I do not, however, know much about decorating. Despite the fact that I do LOVE crafts, I don't have a decorators thumb (is that what decorators have?) in my body.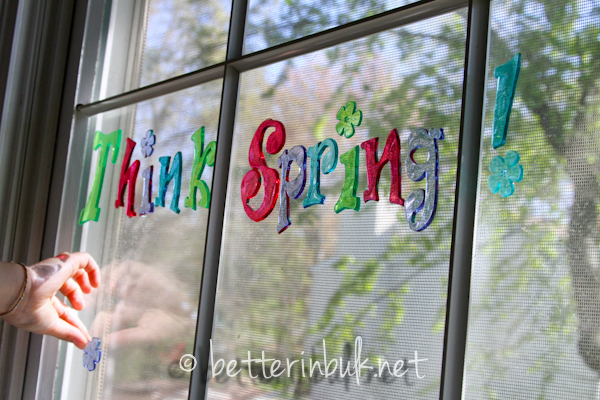 So it was a challenge for me to think of how I could decorate my own house this Easter to be more festive and inviting.
I turned to Kmart for some ideas and inspiration. And supplies. I have nothing but plastic eggs and Easter baskets. And plenty of candy…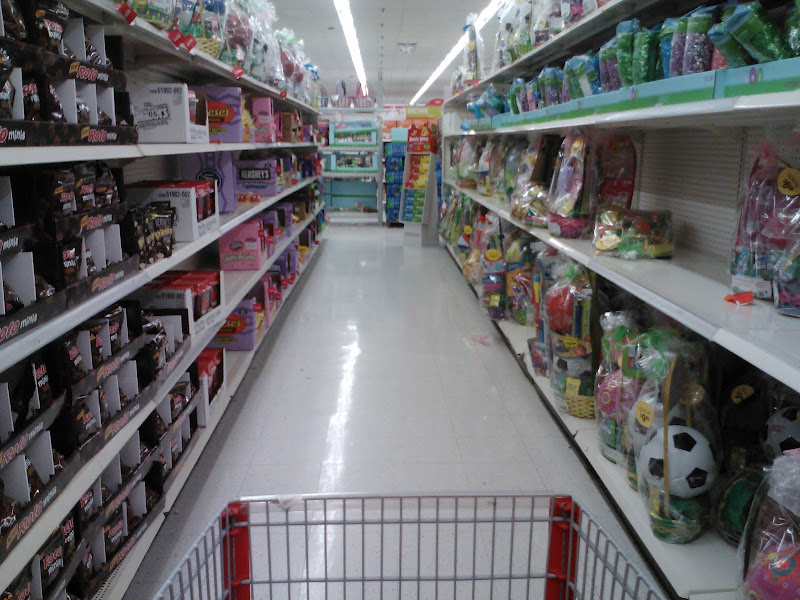 I did a little research before I headed to the store so I knew what I was looking for (searching for Radko products), but otherwise, went to Kmart not knowing what I really wanted or what I'd do to decorate.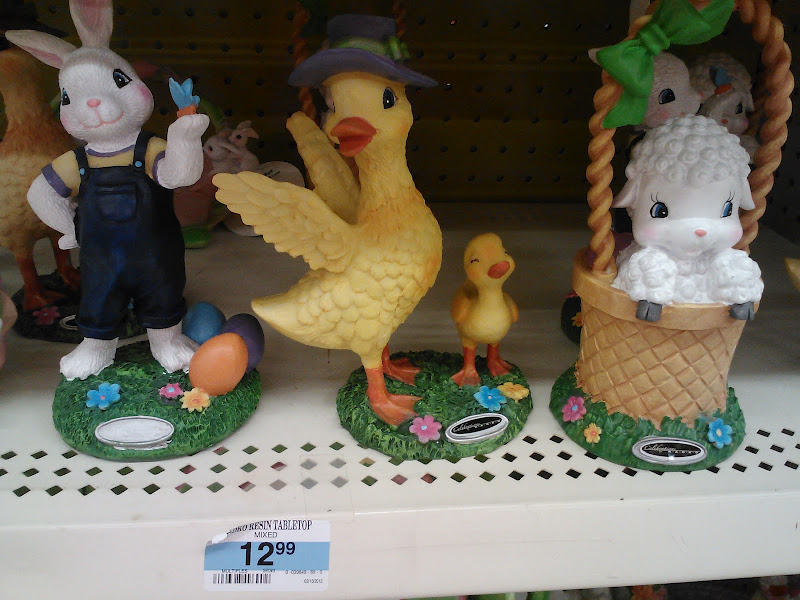 I have to preface my decorating ideas by saying that I had to go shopping three separate times. First time, I loaded my shopping cart with everything I needed, only to find out that I had taken my wallet out of my purse. The 2nd time was a trip to the Kmart near my sister's house in Pennsylvania, where I got a ton of cute supplies. Once I got home late last night, I thought of an additional project that would finish off our Spring decorating perfectly.
How I transformed my house for Easter, thanks to Kmart
I started out by picking some cute Easter table top decor from Celebrations by Radko. I knew my kids would love a candy dish and individual egg holders for their place setting at Easter dinner. I was right. The kids LOVED their little Easter animals. I love that they are Easter keepsakes that my kids can keep for years to come.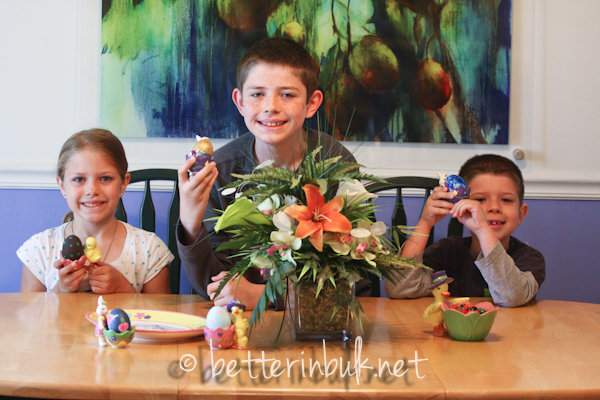 I also added an Easter bunny platter that will add a festive touch to our Easter dinner table (I think its perfect for holding deviled eggs, don't you?). And, of course, I had to pick a candy dish from the Radko collection at Kmart. That was the hardest thing for me to chose!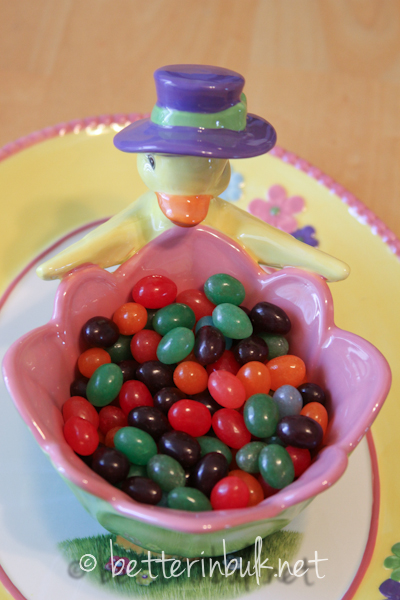 Next, I found some window clings, since that always adds to the holiday spirit and adds some color to my otherwise boring front window area. The kids were more than happy to help put those up. I added a very Springy "Welcome" sign on my front porch as an Easter porch greeter. I love the color that it added to my porch!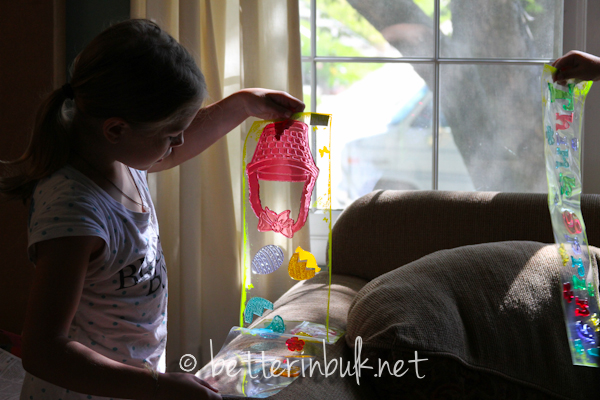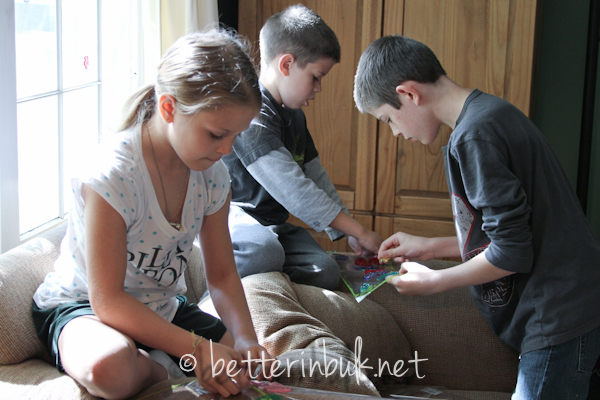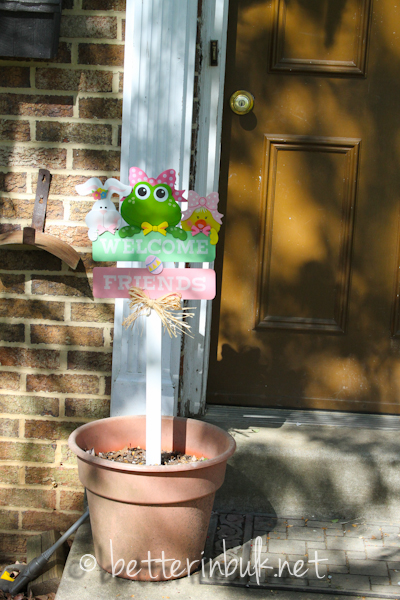 The second pot on the other side of my door was looking a little empty, and I knew the perfect way to liven it up for Spring. My inspiration came from an adorable table-top topiary that I had seen a few weeks before.
The large Easter Egg topiary proved to be a little more difficult to shop and plan for….and make. But the kids and I had so much fun doing it!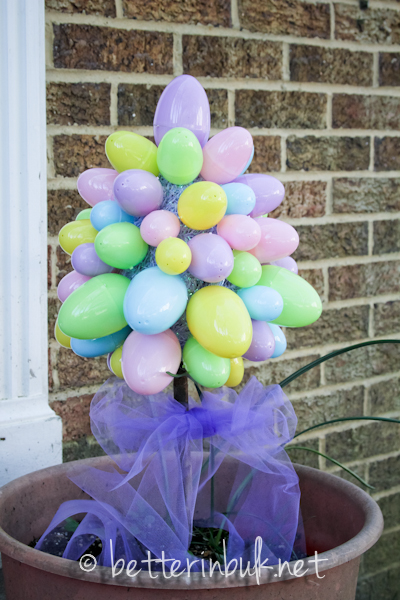 I am so happy with the results. I am still not a fancy decorator, but I realized that I didn't have to be to turn my house into a fun, Spring wonderland. I can't wait for Easter now. And for Easter pictures of my kids in front of our festive decor!
Thanks to Kmart for finally getting me in the Easter spirit!
Connect with Kmart:
This shop has been compensated as part of a social shopper insights study for Collective Bias. Check out my Google + album to see my whole shopping experience and see what I had to chose from! #CBias #KmartEaster
© 2012, Food Fun Family. All rights reserved.