Snickerdoodles Recipe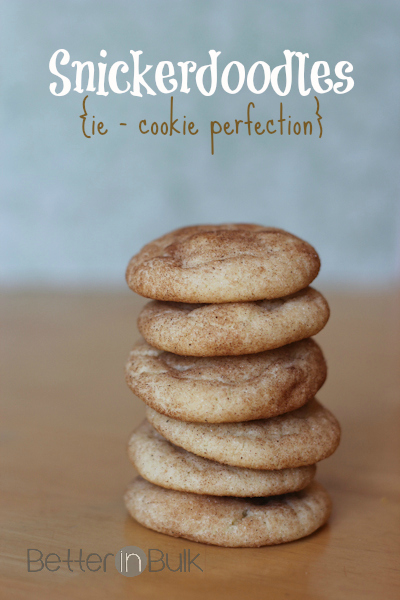 1½ cups sugar
½ cup butter, softened
½ cup shortening
2 large eggs
2¾ cups flour
2 tsp cream of tartar
1 tsp baking soda
¼ tsp salt
¼ cup sugar
2 tsp ground cinnamon
Heat oven to 400°.
Mix 1½ cups sugar, butter, shortening, and eggs in a large bowl. Stir in flour, cream of tartar, baking soda, and salt. Mix thoroughly.
Refrigerate the dough for 15 minutes.
Meanwhile, mix the remaining sugar and the cinnamon in a small bowl.
Remove the dough and form into small balls. Roll balls in cinnamon-sugar mixture.
Refrigerate cookie dough balls for 2 hours.
Remove refrigerated dough and bake on cookie sheet for 8-10 minutes. Remove from cookie sheet and cool on a wire rack.