English Toffee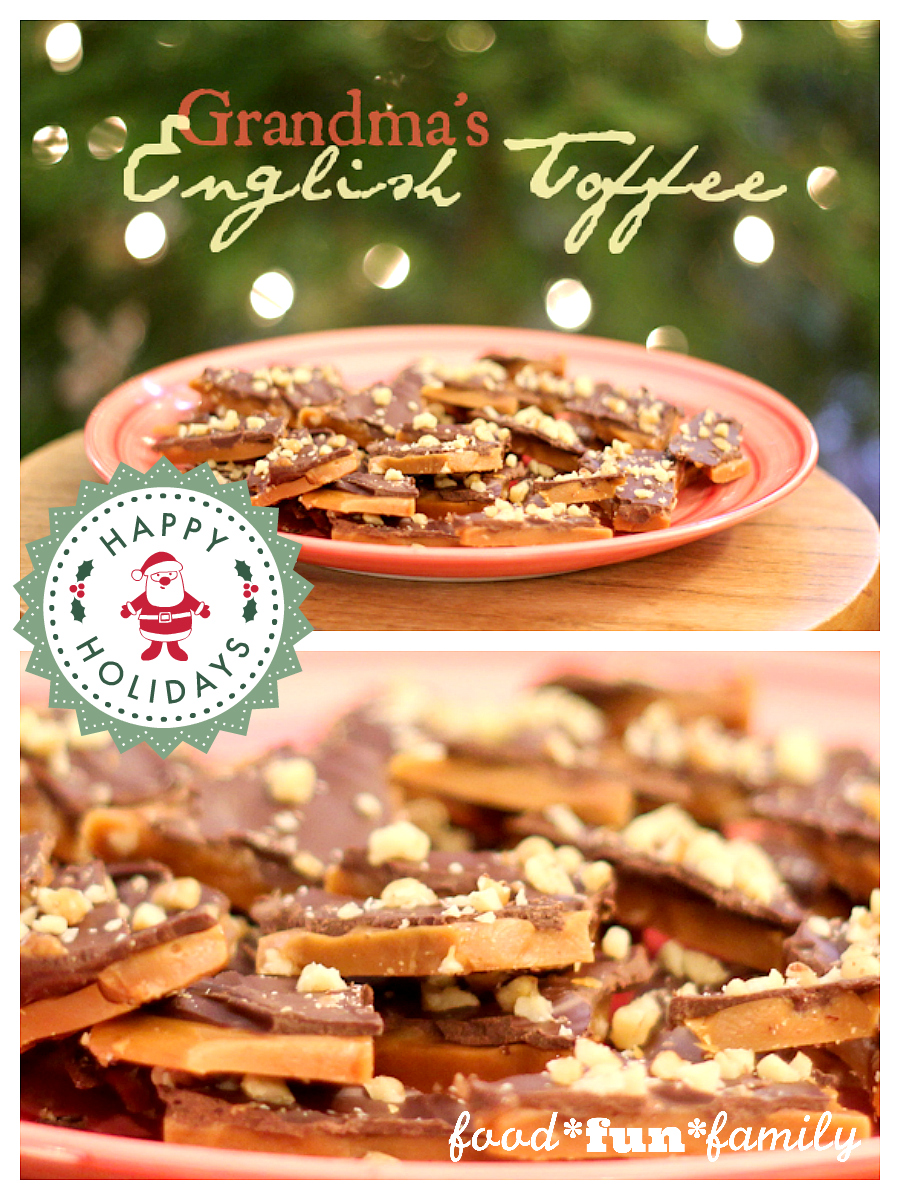 1 ½ sticks butter (3/4 cup butter)
1 cup sugar
¼ tsp salt
½ tsp vanilla
About ½ of a 12-ounce package of chocolate chips
½ cup ground nuts (walnuts or pecans work great!)
Prepare cookie sheet ahead of time (I like to line mine with aluminum foil). Sprinkle nuts over cookie sheet.
Melt butter in pan. Add sugar and salt. Cook over medium high heat, stirring constantly, until medium brown stage is reached (caramel color). Note: this is what Grandma's recipe said. I never use a candy thermometer for toffee and just judge it by sight and consistency, but I believe you'd want your sugar mixture to reach approximately 310°.
Take pan off heat. Add vanilla.
Pour hot candy mixture on cookie sheet over sprinkled nuts. While hot, spread candy out by pressing with back of large spoon until candy is the desired thickness.
Sprinkle chocolate chips over hot candy and let them melt. Once they're softened, spread the chocolate out with a spatula. Sprinkle with remaining nuts.
Let cool completely, then break into bite-sized pieces. Keep dry.