Grandma's Pumpkin Pudding Cake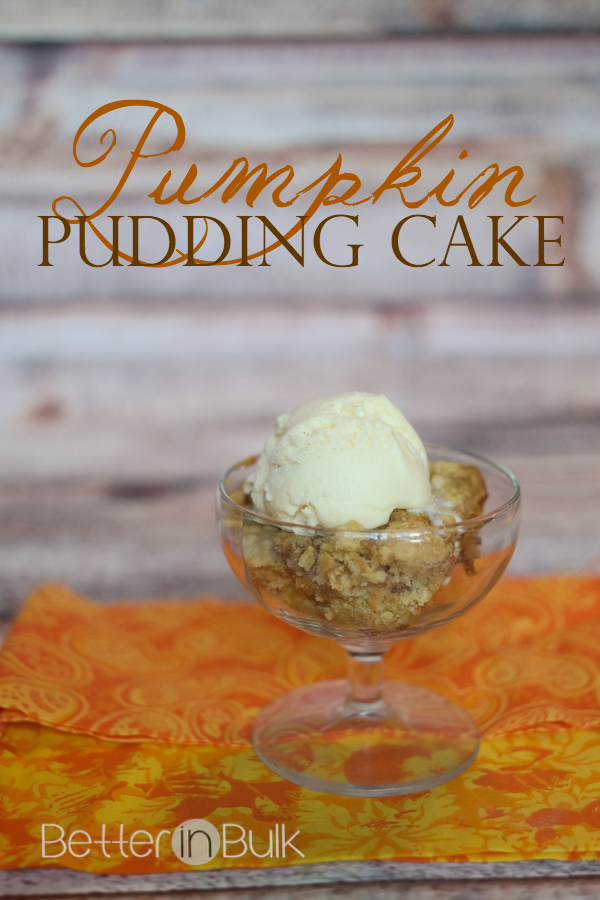 1 yellow cake mix
½ cup butter, softened
1 (30 oz) can pumpkin pie mix
⅔ cup (5 oz can) Evaporated Milk
2 large eggs
Vanilla ice cream or whipped cream to top
Preheat oven to 350°. Mix can of pumpkin pie mix, eggs, and evaporated milk in a large bowl.
In a separate bowl, mix dry cake mix and butter til crumbly. Reserve ½ cup to 1 cup of cake mixture for the top. Line bottom of a 9x13 baking dish with the remaining crumbly cake mixture (no need to press down...just leave it crumbly in the pan).
Pour the pumpkin mixture on top of the cake mixture, then sprinkle the reserved crumble over the top.
Bake at 350° for 45 minutes or until set (toothpick or knife inserted near center will come out clean).
Best served slightly warm with vanilla ice cream or whipped cream on top.
You can use a can of 100% pure pumpkin and follow the directions for pumpkin pie on the label - just mix the ingredients and then jump back to this recipe!
Recipe by
Food Fun Family
at https://foodfunfamily.com/grandmas-pumpkin-pudding-cake/