Classic Cuban Media Noche Sandwiches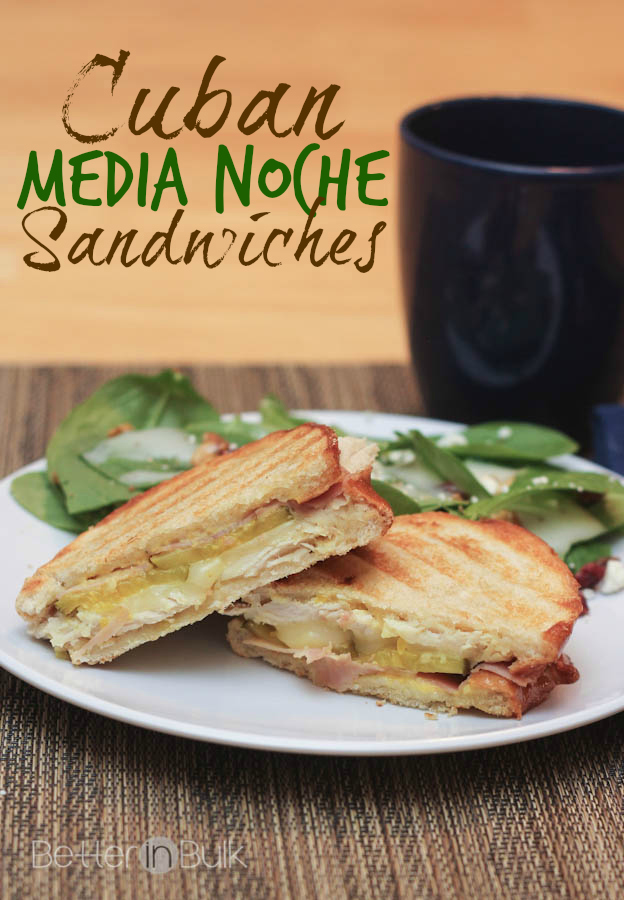 ½ cup mayonnaise
3 tablespoons Italian dressing
4 tablespoons yellow mustard
Italian bread, sliced (or another thick, white bread)
Thinly sliced turkey meat
Thinly sliced cooked ham
Thinly sliced Swiss cheese
Dill pickle "sandwich" slices
½ cup olive oil
Mix mayonnaise and Italian dressing together in a small bowl. Spread mayo mixture and mustard on bread.
Layer turkey, ham, and cheese on each sandwich. Top with dill pickle slices.
Close sandwiches, and brush both sides with olive oil.
Heat in a panini press or on a skillet, pressing down with a heavy plate. If cooking on a skillet, be sure to flip sandwich to cook on both sides. You can also toast them in the oven on broil. Cook until bread is lightly toasted and cheese is melted.
Recipe by
Food Fun Family
at https://foodfunfamily.com/cuban-medianoche-sandwich/