Baby Kale and Raisin Salad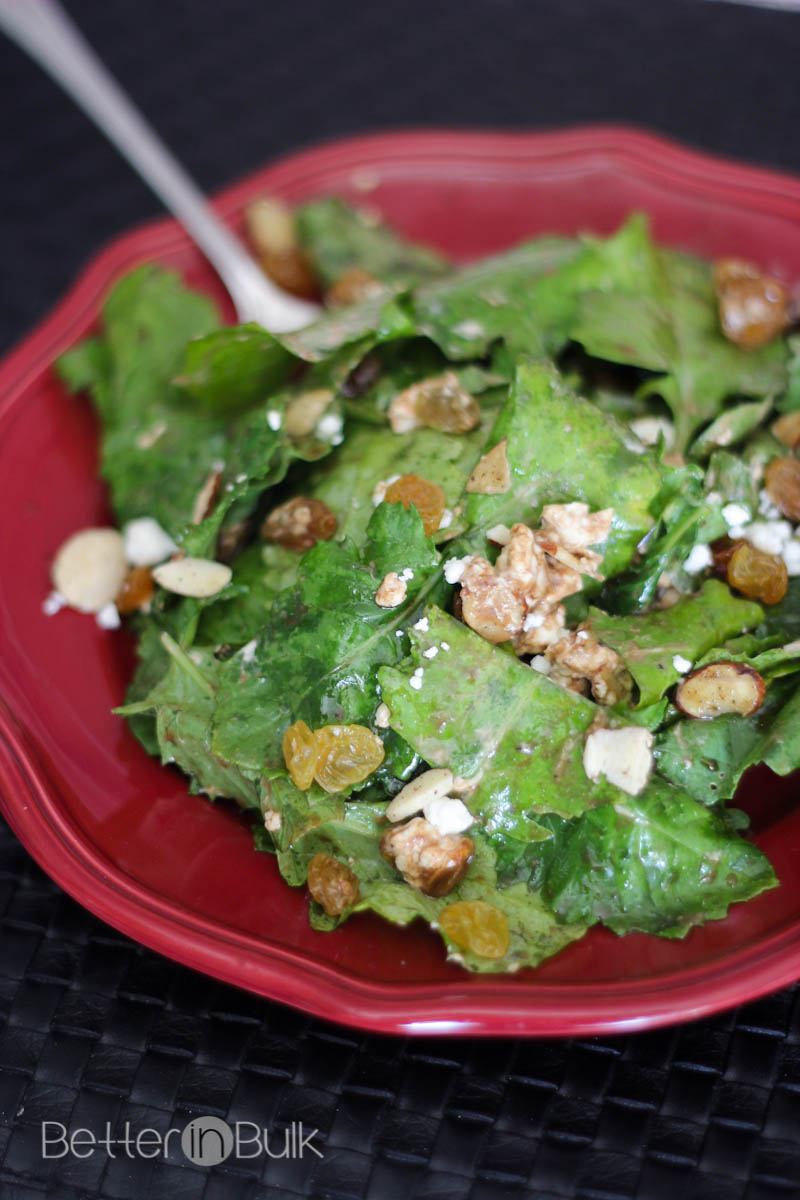 5 ounces baby kale, with stems cut off
⅓ cup golden raisins
¼ cup goat cheese, crumbled
2-4 tablespoons sliced almonds (I used "salt and pepper" flavored almonds)
2 tablespoons balsamic vinegar
1 teaspoon red wine vinegar
2 tablespoons extra-virgin olive oil
1 tablespoon honey
½ teaspoon salt
Place kale, raisins, goat cheese, and almonds in a large bowl.
Add all dressing ingredients to a mason jar. Tighten lid on jar and shake to combine ingredients well. Drizzle over salad and toss to coat everything (note: you will probably have extra dressing. Don't drown the kale...a little goes a long way!).
Serve immediately...and enjoy! Sprinkle with extra raisins, cheese, and/or almonds, if desired.
Recipe by
Food Fun Family
at https://foodfunfamily.com/baby-kale-and-raisin-salad/