Sun-Dried Tomato Chicken Pasta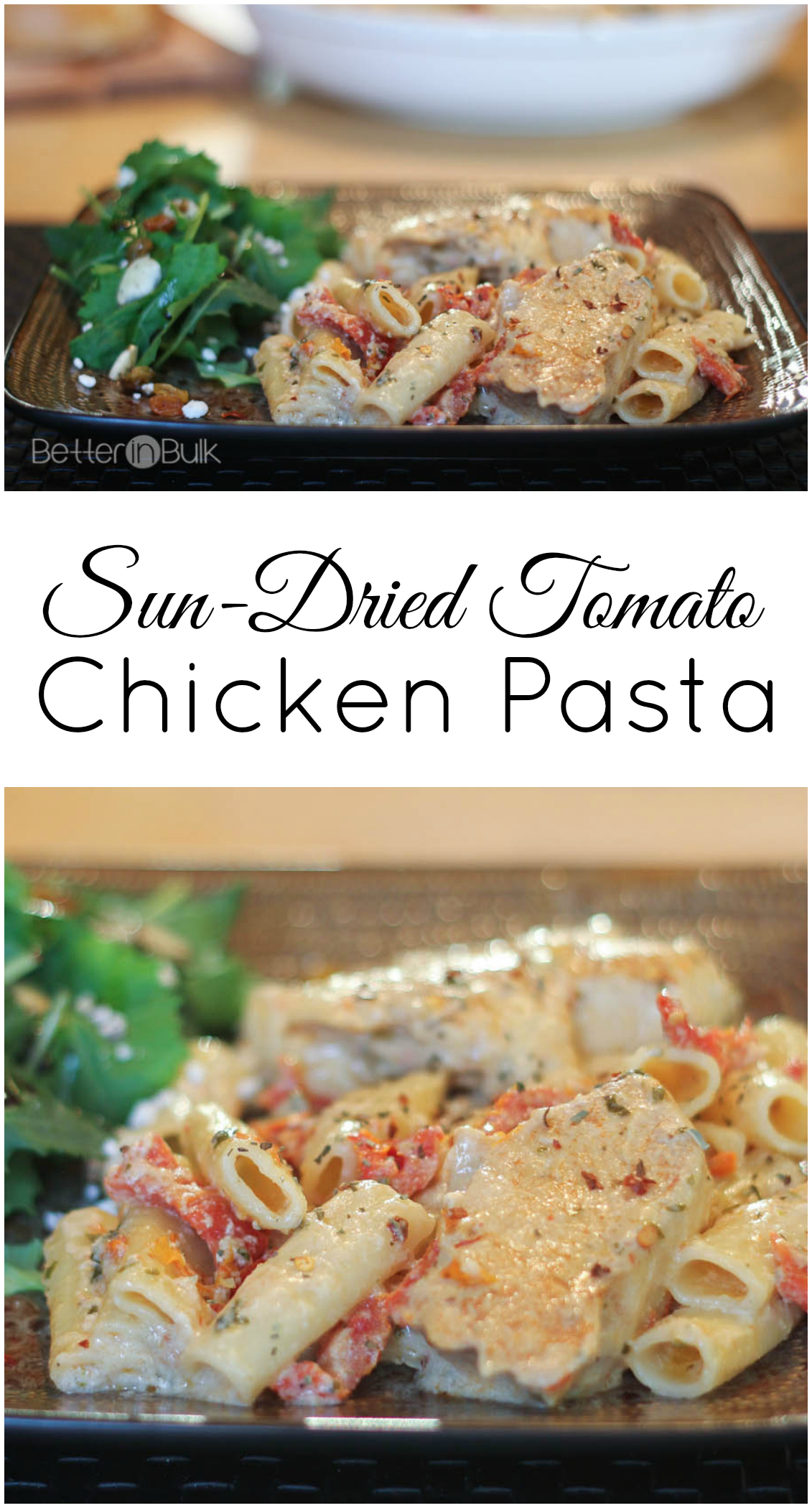 1 6.5 ounce jar sun-dried tomatoes in olive oil
3-4 teaspoons garlic cloves, minced
2-3 chicken breasts, cut into 1-inch slices
1 teaspoon paprika
salt, to taste
1 pint half and half (can use reduced/low fat)
1½ - 2 cups mozzarella cheese
16 ounces penne or other tubular pasta
1-2 tablespoons fresh basil (use a little less for dried basil)
½ teaspoon crushed red pepper flakes
Drain most of the oil from the jar of sun-dried tomatoes, reserving 2-3 tablespoons for cooking. Add sun-dried tomatoes and garlic to a hot skillet and saute for about 1-2 minutes. Slice chicken breasts and sprinkle with paprika and salt. Remove sun-dried tomatoes from pan and cook chicken until cooked through.
Meanwhile, cook pasta according to directions. Drain
Slice sun-dried tomatoes into thin strips and add back to the skillet with the chicken. Add half and half and cheese and bring to a boil. Reduce heat to simmer and stir until sauce until creamy and smooth.
Add cooked pasta, basil, and red pepper flakes and stir. Add additional hot water or milk to sauce if it's too thick. Add salt and additional red pepper flakes to taste.
Recipe by
Food Fun Family
at https://foodfunfamily.com/sun-dried-tomato-chicken-pasta/