Mason Jar Dirt Pudding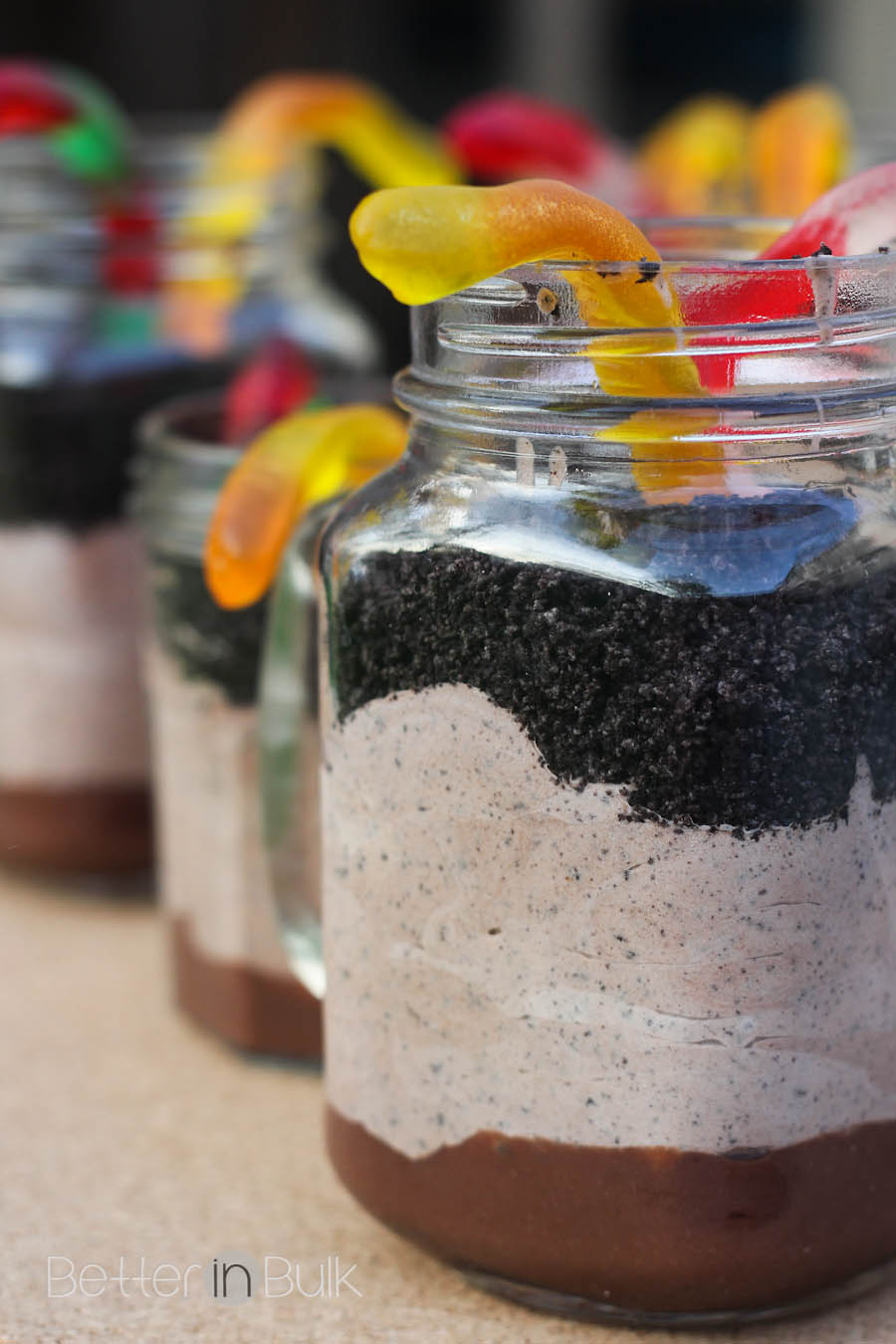 1 large box (5.85 ounce) chocolate instant pudding, mixed according to package directions
8 ounce container of Cool Whip
About half a package of Oreo cookies, crushed
Gummy worms
Mix pudding according to package directions (the box I used just had me whip in some cold milk). Let it sit for a few minutes to thicken.
Meanwhile, crush Oreo cookies (I prefer to put them in the blender and pulse a few times. So easy and quick! But if you need to take out some aggression, put the cookies in a zippered plastic bag and pound them til they're powered).
In small Mason Jars, scoop a thin layer of chocolate pudding. Add Cool Whip whipped topping to the remaining pudding, along with about two-thirds of the crushed Oreos. Stir gently and scoop into the Mason Jars, on top of the chocolate pudding layer. Divide equally between containers.
Sprinkle remaining crushed Oreos over the pudding mixture and chill in fridge for at least 30 minutes.
Just before serving, add a couple of gummy worms into the jars, as if they're coming up from our of the "dirt."