Crock Pot Cheesy Vegetable Soup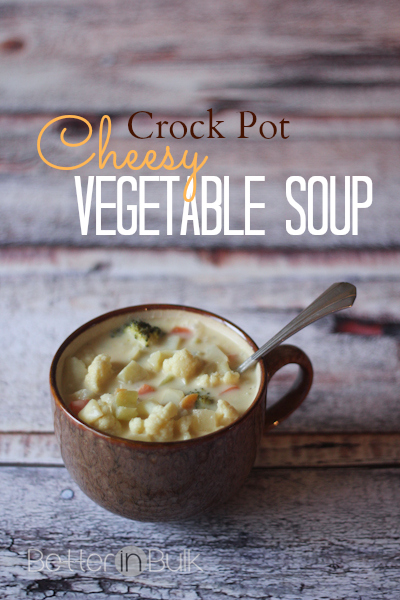 5 cubed potatoes
2 cups sliced carrots
1 cup diced onions
2 cups chopped celery
2 cups chopped broccoli (or a combination of broccoli and cauliflower)
6 cups chicken broth
**Sauce ingredients:**
½ cup butter
1 Tbsp prepared mustard
½ cup flour
1 tsp salt
½ tsp pepper
2 cups milk
12 oz American cheese
Place chopped vegetables and chicken broth into crockpot and cook on low for 4-6 hours, or until vegetables are soft.
30 minutes before serving, prepare sauce: On the stove melt butter; then add flour, mustard, salt and pepper. Stir until combined.
Slowly add milk and cook on medium heat until thickened.
Add sauce to crock pot along with cheese. Stir until cheese is melted and fully combined.
Recipe by
Food Fun Family
at https://foodfunfamily.com/crock-pot-cheesy-vegetable-soup/