Pasta Primavera with Grilled Chicken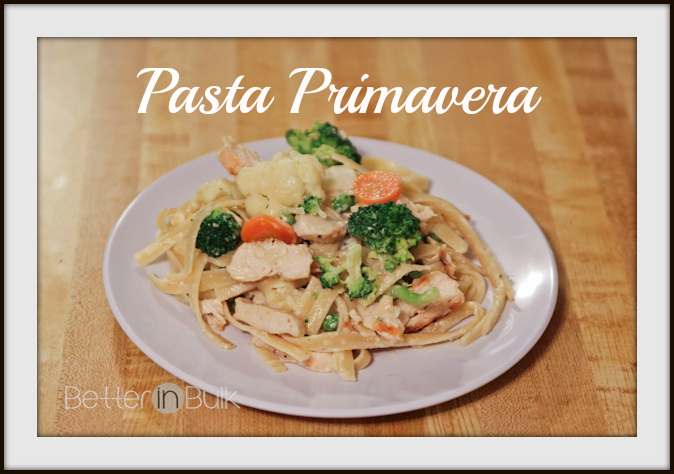 10 oz uncooked fettuccine
1 Tbsp olive oil
1 cup broccoli, cut into bite sized pieces
1 cup cauliflower, cut into bite sized pieces
1 cup carrots, thinly sliced
1 cup frozen peas, thawed slightly
¼ cup onion, chopped
1-2 cups sliced grilled chicken, seasoned with garlic, salt and pepper (or left over rotisserie chicken)
Alfredo Sauce:
½ cup butter
½ cup whipping cream (or whole milk)
¾ cup Parmesan cheese, grated
½ tsp salt
dash of pepper
Cook fettuccine as directed on package.
While pasta is cooking, heat oil on a large skillet over med-high heat. Cook vegetables in oil for about 8 minutes, stirring frequently, until vegetables are crisp tender.
While pasta is cooking, heat butter and whipping cream in a medium saucepan over low heat, stirring constantly, until butter is melted. Stir in cheese, salt and pepper.
Drain pasta. Add vegetables, chicken and fettuccine to a large bowl. Stir Alfredo sauce into the pasta mixture. Sprinkle with additional Parmesan cheese.
Recipe by
Food Fun Family
at https://foodfunfamily.com/pasta-primavera-with-grilled-chicken/