Winter Wonderland Peppermint Playdough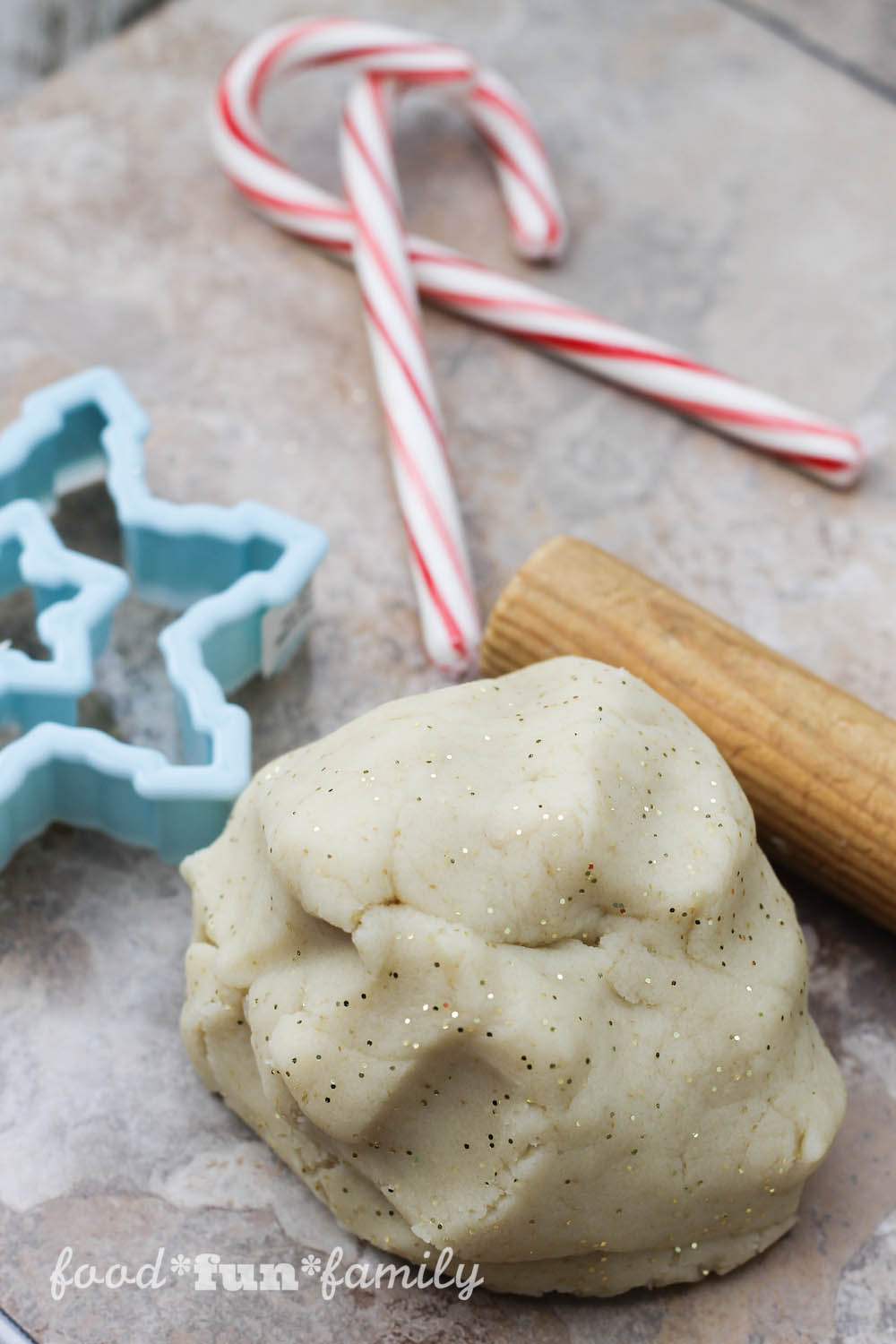 1 cup all purpose flour
½ cup salt
1 cup water
1 teaspoon vegetable oil or coconut oil
2 teaspoon cream of tartar
5-8 drops peppermint essential oil (or 1 teaspoon peppermint extract)
glitter
Heat water in microwave for 2 minutes.
Combine flour, salt, hot water, vegetable oil, and cream of tartar in a large bowl until well combined and mixture begins to cool.
Add peppermint and glitter to the amounts you prefer, remove from bowl and knead on counter for 2 to 3 minutes.
Store in an airtight container, mine usually lasts several months.
If it begins to dry out just add a bit of oil.
Recipe by
Food Fun Family
at https://foodfunfamily.com/peppermint-playdough/