Sea Salt Caramel Bars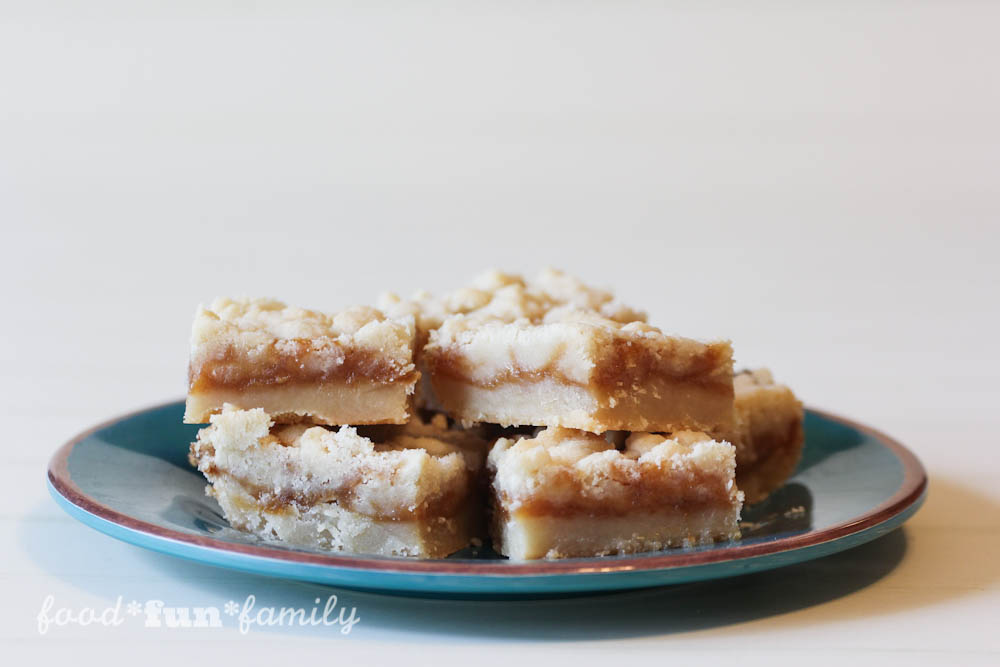 1 lb. (as in a whole box, 4 sticks) real butter, softened
1 cup sugar
1½ cups powdered sugar
2 Tbs vanilla
4 cups flour
1 (14 oz) jar ice cream caramel (such as Hershey's - make sure it's thick "real" caramel and not the stuff that you squirt on your ice cream)
1 T. coarse sea salt (you can reduce this if you don't love bursts of salty flavor)
Preheat oven to 325°
In a medium to large bowl, combine the softened butter and both sugars. Using a hand mixer on med-low speed, beat together until creamy. Add the vanilla and beat until combined.
Add the flour to the butter mixture and beat on low speed until the dough is fully mixed - it will be crumbly and soft.
Press half of the dough into a 9x13 glass baking dish pan to form a bottom crust. Cover remaining dough and store in refrigerator.
Bake crust for about 20-25 minutes, until the edges are golden brown. Let crust cool about 15 minutes.
Spread caramel onto crust. Sprinkle coarse sea salt over the caramel.
Crumble the reserved crust evenly over the caramel.
Return to the oven and bake until the topping is firm and light golden brown, about 30 minutes.
Cool before cutting into squares.