Salted Caramel Rice Krispie Treats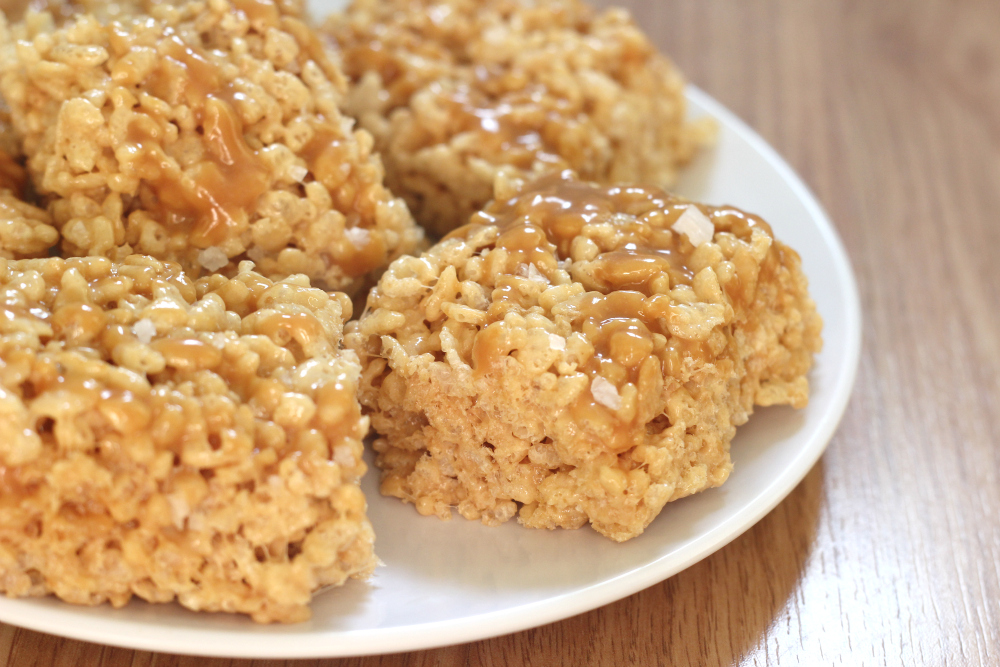 About 20 caramel candies, unwrapped
¼ cup butter
¼ cup caramel ice cream topping
¼ cup butter
1 (10½-oz) bag mini marshmallows
1½ tsp vanilla extract
3 tsp sea salt flakes
8 cups toasted-rice cereal
Melt caramels and butter in a medium saucepan over medium-low heat until melted and smooth. Add caramel ice cream topping and stir. Remove from heat and set aside.
In a large pot, melt butter over medium-low heat. Add marshmallows and stir until almost melted.
Stir in vanilla, 1 tsp of sea salt, and about ⅔ of the caramel mixture. Stir until ingredients are completely combined.
Remove from heat. Stir in cereal, a cup at a time, until it's evenly coated with the marshmallow mixture.
Press mixture into a 13x9-inch baking pan with nonstick cooking spray - press down with a spatula sprayed with cooking spray.
Spread the reserved caramel mixture over rice krispie treats. Sprinkle with the remaining 2 tsp of the sea salt.
Let treats cool, then cut into squares and enjoy!
Recipe by
Food Fun Family
at https://foodfunfamily.com/sea-salt-caramel-rice-krispie-treats/