Cheesecake Flan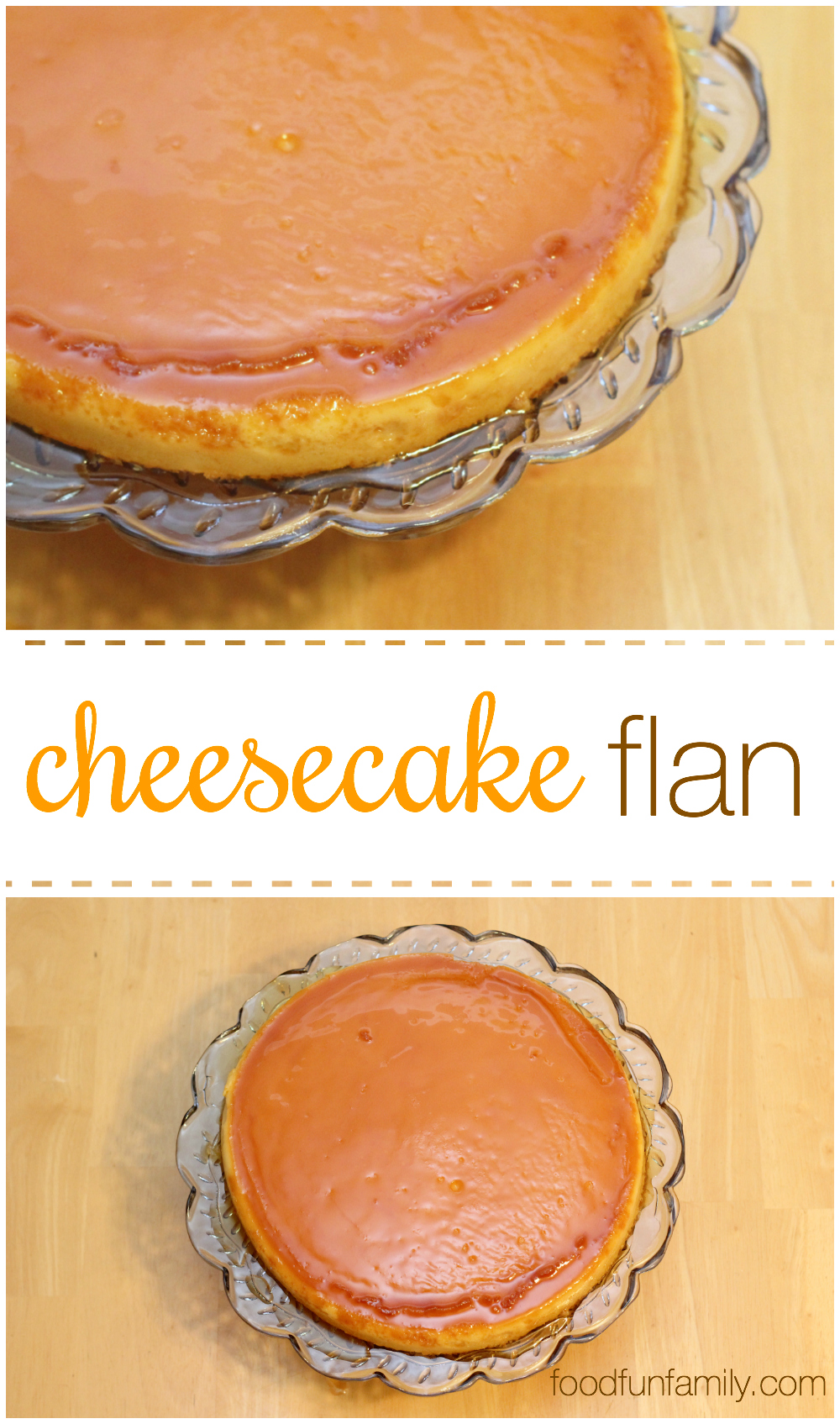 2 cups sugar, divided
1 can (12 oz.) evaporated milk
1 pkg. (8 oz.) cream cheese, softened
5 eggs
1 tsp. vanilla
Preheat oven to 350°F.
In a small saucepan over medium heat, cook 1 cup sugar until fully melted and golden brown, stirring constantly. Immediately pour hot melted sugar into a 9-inch round pan and swirl to coat bottom of pan. Place pan inside a larger pan and add hot water to the larger pan so that it comes about halfway up the side of the smaller pan.
In blender, blend milk and cream cheese until smooth. Add 1 cup sugar, eggs and vanilla and blend until smooth. Pour milk mixture over sugar syrup in pan.
Bake for about 50 minutes, or until knife inserted near center comes out clean. Cool slightly, leaving the smaller pan in the water for now. Remove smaller pan from water and cool completely on a wire rack.
To remove flan, scrape a knife against the edge of the pan, place a large plate over the top of the flan and carefully turn it over. Scoop any remaining syrup over the top of the inverted flan. Store in refrigerator.