Glazed Baked Blueberry Doughnuts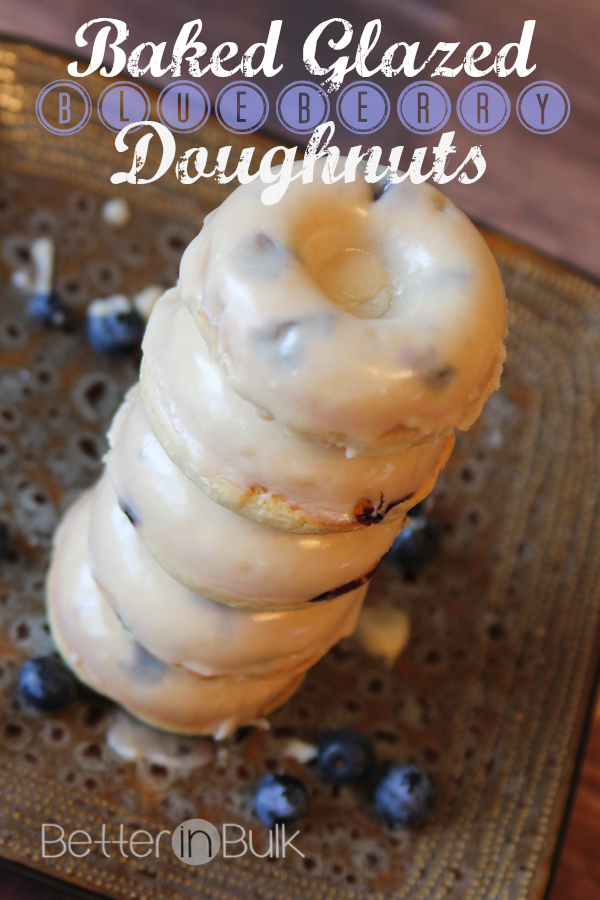 2 cups all-purpose flour
½ cup granulated sugar
2 tsp baking powder
¼ tsp ground nutmeg
¼ tsp ground cinnamon
1 tsp salt
½ cup buttermilk
2 eggs, beaten
1 tsp vanilla
1 Tablespoon butter, melted
½ cup fresh blueberries
Browned Butter glaze:
4 Tbsp butter
1 cup powdered sugar
2 Tbsp milk or cream
½ teaspoon vanilla
Preheat the oven to 325 degrees. Lightly grease doughnut pan.
Mix flour, sugar, baking powder, nutmeg, cinnamon, and salt in a large bowl.
In a small bowl, stir together the milk, egg, and butter.
Add the wet ingredients to the bowl with the dry ingredients and stir until mixed. Fold in blueberries.
Spoon batter into doughnut pan - fill a little more than ¾ full (I use two spoons). Bake for 15 minutes or until lightly browned on top.
Cool in the pan on top of the oven for a few minutes before removing. Cool completely on a wire rack.
Prepare the browned butter glaze:
While the doughnuts are cooling, melt 4 Tbsp butter in a small saucepan over low heat until browned.
Pour browned butter into a small bowl (you can leave the blackened butter from the bottom of the pan - Yum!), and add powdered sugar, milk, and vanilla. Mix with hand beater (or just use a fork like me) until smooth.
Dip the top of the doughnuts in the glaze and set on a plate until the glaze has set. Enjoy!
Recipe by
Food Fun Family
at https://foodfunfamily.com/baked-blueberry-doughnuts/