Pepperoni Pizza Panini Recipe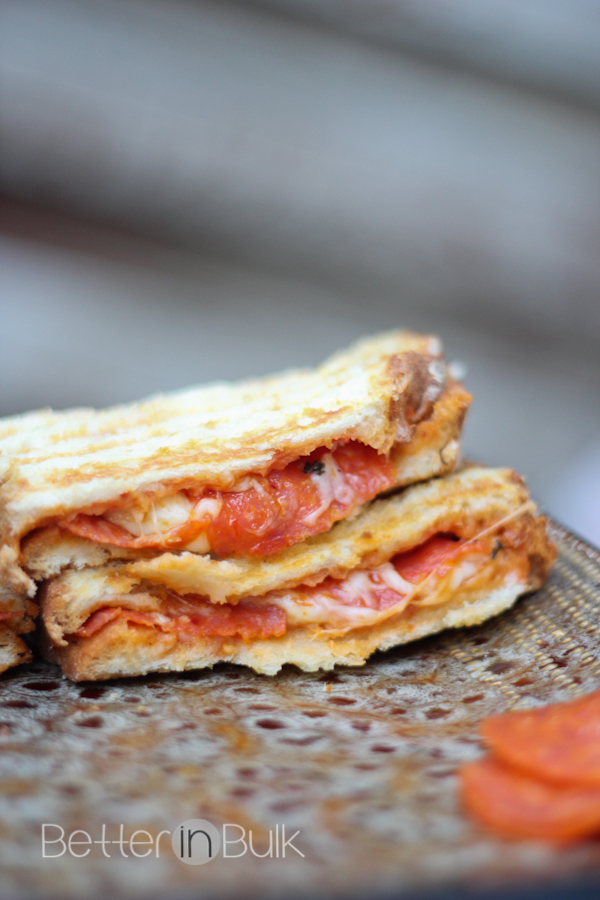 Sliced Italian or French bread
Spaghetti or marinara sauce
Mozzarella cheese, shredded
Pepperoni slices
Butter or margarine
Heat panini press.
Spread outside of each slice of bread with butter or margarine. Place butter-side-down on plate or cutting board.
Spread the inside of each slice of bread with a thin layer of spaghetti sauce. Generously sprinkle ONE side of bread with cheese and then place pepperoni on top. Sprinkle additional cheese over the pepperoni so that the top bread sticks. Top with second slice of bread.
Place sandwich on panini press, close, and cook for about 5-7 minutes, or until bread is toasted and cheese is melted.
Slice sandwich in half and serve! Dip in additional spaghetti sauce, if desired.
If you don't have a panini maker, you can make these sandwiches grilled-cheese-style by grilling them in a sauce pan on top of the stove.
Recipe by
Food Fun Family
at https://foodfunfamily.com/pepperoni-pizza-panini-recipe/